Profile - Faye (Primary School Teacher)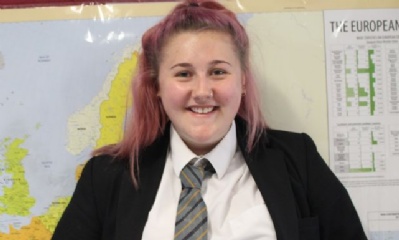 A Profile piece on Faye's work experience placement at a primary school.
Name: Faye
Where did you go on your work experience placement?
Corby Primary Academy - Teaching
Why did you choose this placement?
I want to become a teacher and had connections with the school through my sisters.
What were your main duties?
I helped the students with their work, listen to them read, led activities and completed administration tasks.
What was your favourite thing about the placement?
The atmosphere during the placement was amazing. I was unsure what to expect but everyone, students and staff, were so welcoming.
What skills have you gained from the placement?
I have gained a range of transferable skills such as teamwork and communications. I also now feel more confident speaking to people.
Has it helped you decide on your career?
I originally wanted to become a nursery teacher however having the opportunity to see what it is like to teach students of different ages has made me realise that I now want to become a primary school teacher.
What advice would you give to a fellow student who is looking to take part in a work experience placement?
Do something you enjoy and do not worry about the placement because it will be fun. Build up a relationship with the business, I have returned to my placement twice and have been given more responsibilities each time.