06-01 Students visit Europe's first Sikh Temple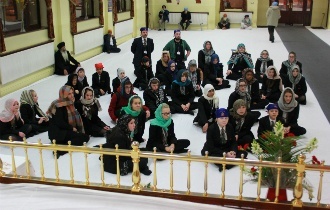 More than 30 of our students have visited Europe's first Sikh Temple.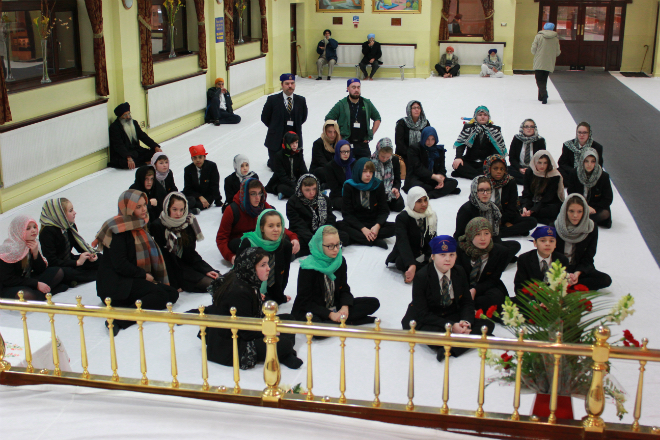 More than 30 of our students have visited Europe's first Sikh Temple.
The students from Years 7 to 9 visited Guru Nanak Gurdwara in Birmingham as part of our Spiritual, Moral, Social and Cultural development programme.
The Gurdwara, or Sikh Temple, was the first, in the history of Europe, to be bought and used purely for the purpose of worship by the Sikh Community.
CTS Teacher Markus Wilson said: "As part of our Cultural Ambassadors initiative we took 32 students to the temple to give them a chance to gain an understanding of the Sikh culture and spirituality.
"We received an amazing tour of the temple, listened to readings and were given a meal at the temple's Langar which is their free kitchen.
"We also plan to visit a Hindu Temple, a Buddhist Sanctuary and a Mosque – all of which are outside Northamptonshire – to give our students a real taste of different societies and cultures."
The students who took part in the visit will be talking about their experiences at Guru Nanak Gurdwara during lessons and will give an assembly on the visit later this term.
Guru Nanak Gurdwara is a non-profit organisation which was established in 1961 and is one of the most prominent and influential Sikh Gurdwaras in the world.
The Gurdwara sahib is open seven days a week and holds daily programs for local Sikhs and visitors to pray and seek blessings.
To see pictures from our visit click here