13-03 Young bakers prepare for the Great BWT Bake Off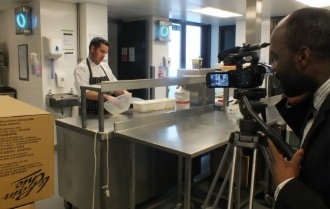 Our young bakers will soon take part in their first masterclass for The Great BWT Bake Off competition.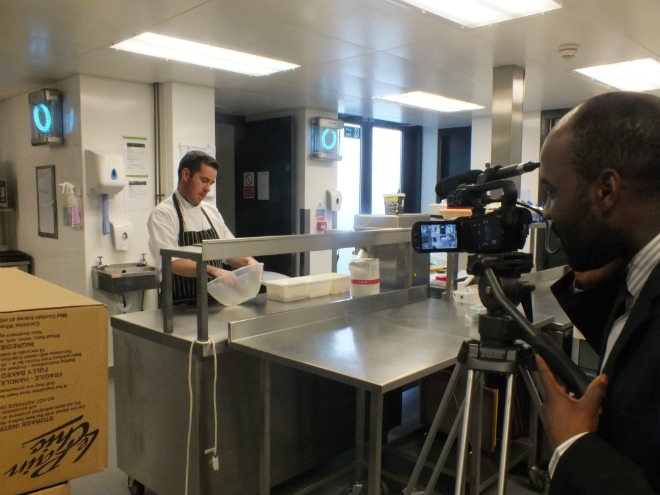 Our young bakers will soon take part in their first masterclass for The Great BWT Bake Off competition.
Over the next few months our competitors will be given six baking masterclasses during which they will be shown how to make a basic version of a dish which they must then adapt and improve upon for their baking challenge which will be held a week later.
Our students will receive their masterclass online from Corby Business Academy restaurant manager Chris Lapsley who launched the competition this year for schools across the Brooke Weston Trust.
He said: "Last we held the CBA Bake Off and it was so popular that this year the competition has been opened up to all the Brooke Weston Trust schools.
"The masterclass gives the students the base to work from but if they want to win they have to enhance the recipe and do more with it."
The level of interest in the competition at our school was so high that our students had to put in writing why they thought they deserved to take part.
In their letters the students talked about their passion for baking, their favourite recipes and what inspires them to bake.
The masterclasses will teach the students how to make shortbread, scones, a tray bake, cup cakes, mini tarts or pies with sweet or savoury pastry or fillings and miniature bread rolls.
During each baking challenge the students will be judged in three areas – presentation, taste and hygiene. Students can win up to 10 points in each area during each challenge.
At the end of the competition the points will be added up and Corby Technical School's best bakers will go through to the grand final of the Bake Off where they will compete against the best young bakers from other Brooke Weston Trust schools.
During the grand final they will take part in a whole day of challenges when they will make everything they have learned during the course of the competition to create an afternoon tea.
They will be judged by a panel of independent judges from the catering industry.
To see the first masterclass click here
(Pictured is Chris Lapsley being filmed while leading a masterclass for our students)