06-05 Bakers go from strength to strength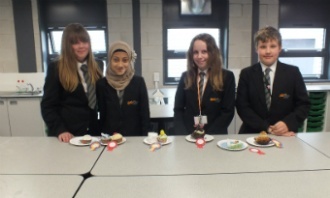 Our student bakers have proved they can make outstanding cupcakes.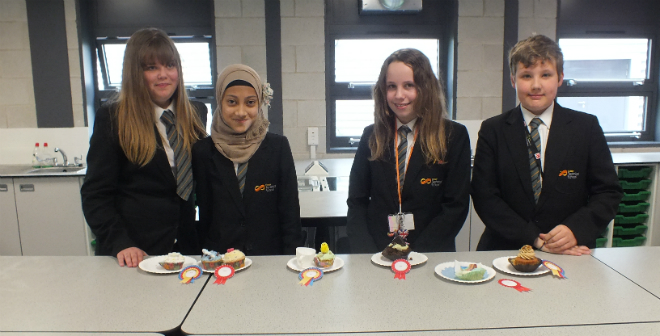 Our student bakers have proved they can make outstanding cupcakes.
Last week our entrants in the Great BWT Bake Off competition impressed the judges with their cupcake designs and flavours.
Students came up with a wide range of cupcakes, including chocolate flavoured cakes, pineapple flavoured cakes, cupcakes in the style of Easter bonnets and even cupcakes inspired by the song Somewhere Over the Rainbow.
CTS Receptionist and Administrator Tracy Keogh is helping to run the competition.
She said: "I thought the cupcakes were outstanding.
"All the students had clearly put a lot thought into their presentation and they all began the challenge knowing exactly what they were going to do.
"It shows how enthusiastic they are and that they are practising their baking at home.
"We have young bakers who have gone from being not very confident to being able to follow a recipe on their own. That's great news because if they can follow a recipe they can make any meal."
In the taste section of the cupcake competition Alex came first, Maahi came second and Aaron and Joseph came joint third.
In the presentation section Malika came first, Joseph came second and Maahi and Chloe came joint third.
This week the students will be given a masterclass in making tartlets.
To see the students' cupcakes click here
(Pictured are Chloe, Maahi, Alex and Joseph with their winning cupcakes)