18-06 Great BWT Bake Off finalists named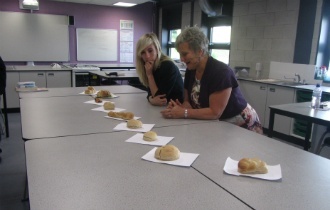 Our finalists have been chosen for the Great BWT Bake Off following a tight competition.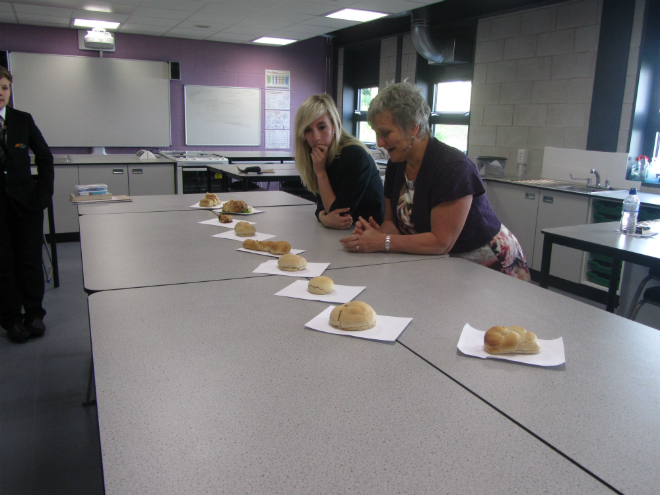 Our finalists have been chosen for the Great BWT Bake Off following a tight competition.
For the past three months nearly a dozen students from Corby Technical School have taken part in a series of baking masterclasses followed by baking challenges.
The final challenge involved making bread at the end it was revealed Year 8 students Joe and Aaron and Year 7 student Alex had made it through to the grand final where they will compete against one another and students from other schools in the Brooke Weston Trust.
CTS Receptionist and Administrator Tracy Keogh has been heavily involved with the competition.
She said: "It was a really close competition. There were two students in fourth place who just missed out on a place in the final by one point and in all I think there was only about seven points between all the students.
"The progress the students have made since the start of the competition has been amazing.
"They've been baking at home and have challenged themselves with their choice of recipes.
"I couldn't be prouder of them and I would have happily taken any of them to the final."
Miss Keogh also thanked all our staff who supported the Bake Off.
She said: "I ran the Bake Off with Nigel Barrett and Liz Loake and we're really grateful to all the staff who have supported us, including our Principal Angela Reynolds, Debbie Tosh, Ian Fullerton and our judges Dan Barstow, Wendy Crookston and Cath Dyson."
The grand final will be held at Corby Business Academy on Thursday 17th July.
The students will have five hours to make an afternoon tea for six people.
Parents are invited to attend the grand final judging and prize giving at 4pm.
All our young bakers have been presented with a glass mixing bowl and wooden spoon courtesy of Morrisons.
To see a picture gallery of the bread round click here
(Pictured are our judges trying the students' bread during the last round)