Education Minister's Visit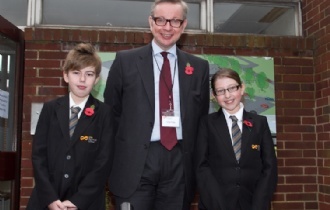 Students were able to show off our new school to Education Minister Michael Gove this week.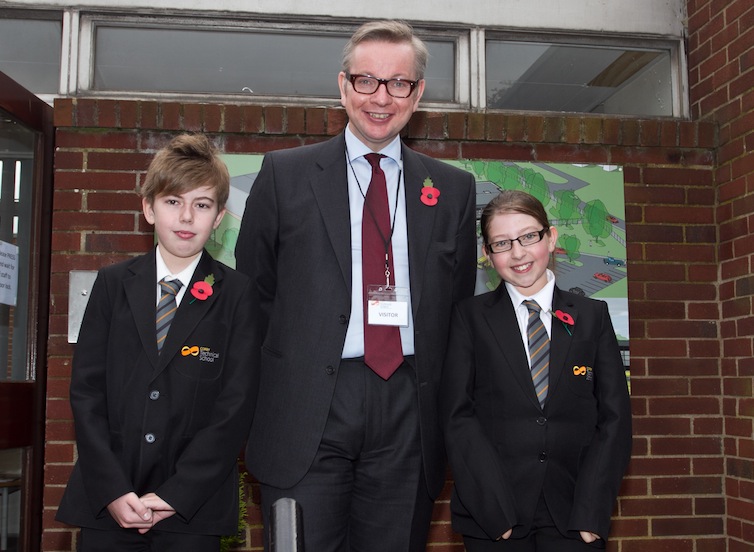 The education minister made a visit on Wednesday (November 7th) and took part in the daily assembly and was taken on a tour of the school.
The Secretary of State listened to students' give an assembly about their recent residential trip to Fairthorne Manor, before giving a brief talk and then taking questions.
He said: " One of the reasons why it is such a pleasure to be here is that I am a huge fan of Sir Peter Simpson (the chief executive of the Brooke Weston Trust, of which CTS is a part). Brooke Weston Academy has gone on to become one of the best schools in the country and we decided it wasn't good enough for him to run one of school, we wanted him to run more schools and one of the schools he is responsible for is this one."
Mr Gove then asked our Year 7 students why they choose to come to CTS.
Declan Thomas said: "I came to this school because I have more a technical bias and my mum thought I should come here because of that."
The minister was accompanied on his visit by Christine Emmett, who is hoping to become Corby's next MP.
The students posed a number of questions to both visitors, asking about their own school days, former careers and future plans for facilities in Corby for young people.
Mr Gove, said he had chosen a political career because he wanted to be a doer rather than someone who criticised and said he would have liked to be a teacher if he had not become a politician.
The MP was shown the plans for our new school building – which is set to open next year and also took part in an English, maths and science lesson.