Emma Crowned Trampoline Champion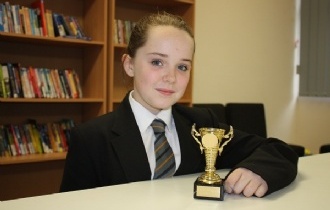 Emma McNeill has won an U15 regional trampoline competition.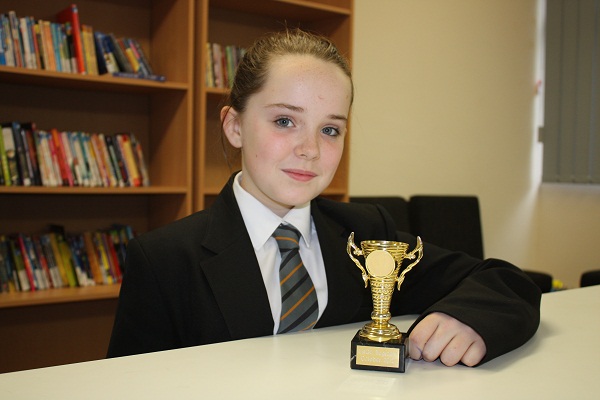 The sporty student lifted the trophy at a competition held at Brooke Weston Trust sister school Thomas Clarkson Academy in Wisbech.
Emma, who has been trampolining for five years, said: "I had a back problem earlier this year which meant that I had to relearn my somersault technique, so when I found out I had won, I burst into tears. It is a big achievement and I am really pleased."
The achievement was made even greater because Emma was competing against much older girls, as the F grade U15 and U13 categories were merged. She was scored on her routines by a panel of judges and crowned champion above 22 other competitors.
Emma trains at Corby Trampoline Club twice a week for three hours at a time. Her speciality move is the corkscrew, which involves a number of back drops and twists.
She said: "I first became involved with trampolining when I six and found that I loved it straight away. It is hard work and there is lots of practice involved, but it's a great sport."
Emma competes in club competitions and regularly competes against other young gymnasts from across the region.