Student Forum Established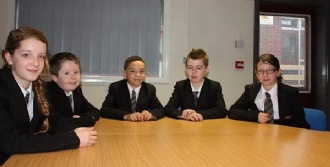 Our first ever Student Forum members have been elected.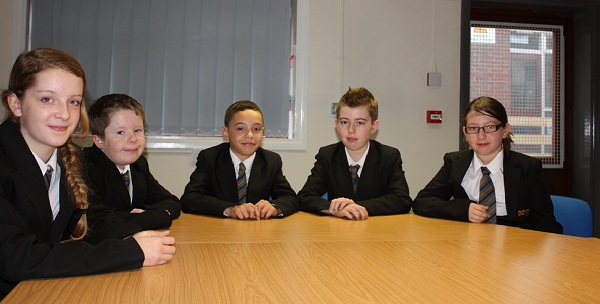 Natalie Bristow, Darnel Bailey, Declan Thomas, Rachel Campbell, Aaron Tamplin and Alice Spence have been nominated to the positions by their fellow students.
They will represent their form and bring any ideas to Principal Angela Reynolds in a meeting each term.
They held their first meeting on Monday and kicked it off with plenty of suggestions.
Mrs Reynolds said: "It is important that the students have a say as it is their school".
Items discussed by students were hopes for a tuck shop, new student planners, some student led afterschool clubs and a website team.
Natalie, who along with Darnel represents form 7T said: "It is great to be involved and to have a say in what will happen in the school."
Declan, who is a keen cricketer and represents form 7S along with Rachel said: "We have lots of ideas for afterschool clubs. I would like to help lead a cricket club."