Speed Camera Action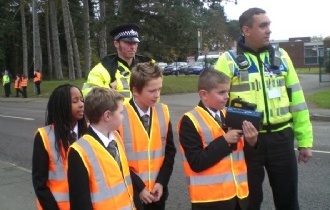 Students teamed up with local traffic police to monitor the traffic levels outside the school.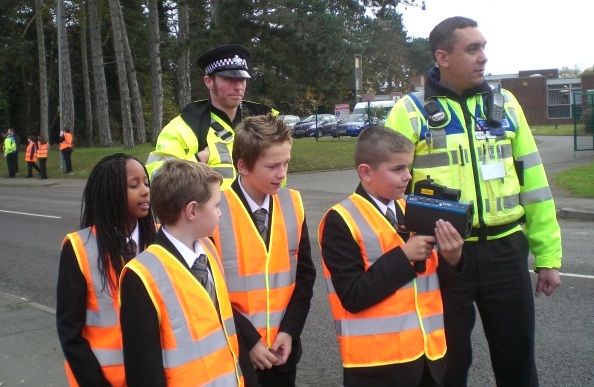 With portable speed camera in hand, the students were given instructions from the police on how to record the speed of cars travelling along Cottingham Road.
The session will be used by the students in their project for the student's British Science Association's Bronze Crest Award.
They will use the data collected for an assignment, which will include plotting the average speed of the travelling vehicles.
The speed camera activity followed a data collecting session where the students recorded the types of vehicles that travelled along Cottingham Road during a 15 minute period.
Teacher Linda Arnold said: "Our local police officers offered to come in and help with the project and it was a great experience for the students. They learned about science of how the cameras work as well as the importance of road safety."
CREST is a project-based awards scheme for the STEM subjects (science, technology, engineering and maths). It links the personal passions of students to curriculum-based learning. Every Wednesday afternoon all students at CTS take part in STEM activities.
Visit http://www.britishscienceassociation.org/crest for more information.