Operation Christmas Child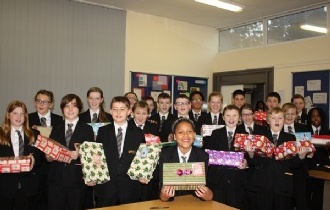 Students have shown huge charitable spirit by donating presents to the Operation Christmas Child appeal.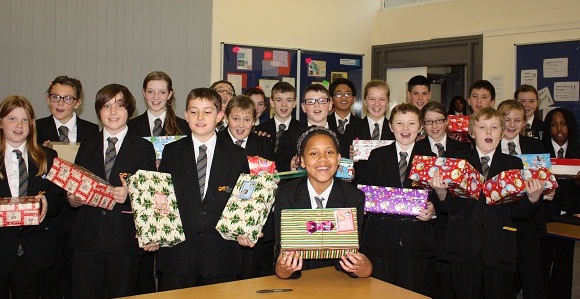 A total of 24 filled shoe boxes have been donated by our students and the presents will make their way out to students in poorer countries in the coming weeks.
Teacher Cathy Gaunt, said: "On behalf of the children who will be receiving these gifts I would like to say a massive thankyou. These gifts will help to transform lives."
Sasha Bese donated two boxes; one for a boy aged between five and nine and another for a girl aged between 10 and 14. She shopped for all the gifts herself and spent £5 on each box.
She said: "I thought it was really important to bring in a box, as it will mean such a lot to a child who may have very little. It also makes you really appreciate how lucky we are and grateful for what we have."