Sport Science in Action
Students were given an insight into the world of elite sport science when two Olympic coaches held an activity afternoon.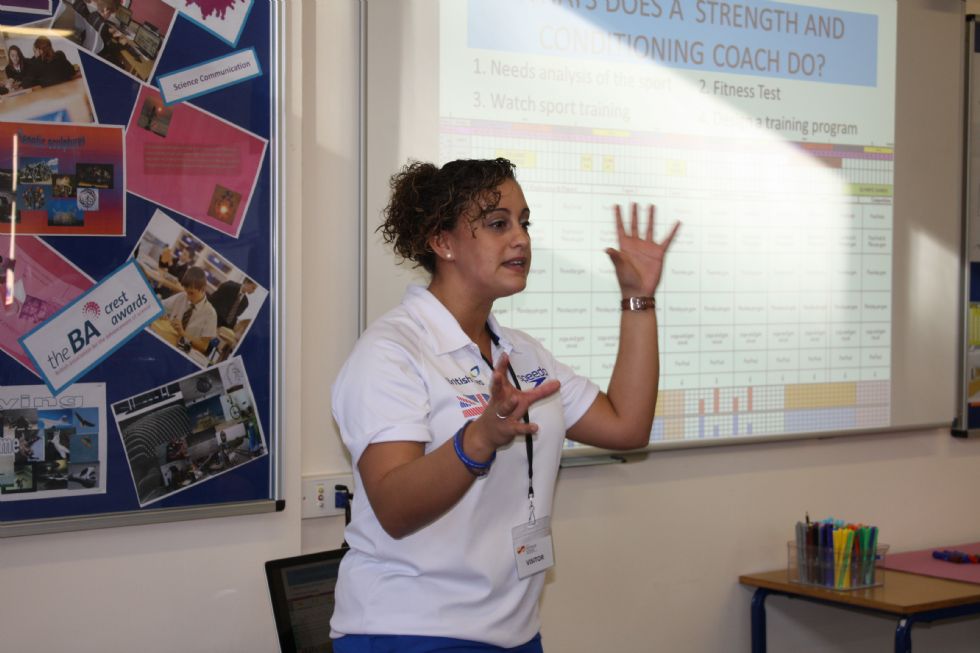 Physiologists Dr Nicola Rowley and Sarah Khan, who work for the English Institute of Sport and were both involved in coaching Olympic and Paralympic athletes for the London 2012 games, visited CTS earlier this term.
They both talked about their role as physiologists before getting students involved in a practical session and asking them to design their own range of exercises for a variety of different ability athletes.
Miss Khan, who is a strength and conditioning coach and was involved in helping the Olympic swimming team members to improve their performance in the run up to 2012, said: "Many people do not realise that science has a role in sport and so we wanted to highlight to students that a career in the science field does not necessarily mean wearing a lab coat."
Dr Rowley told students: "I am a scientist and I have a lab, but rather than chemicals, I have Sir Chris Hoy in my lab."
Head of Science Miss Khan said: " We invited the Sport Scientists in because we wanted students to understand the wider application of science and how it can be used in every day life.
"The students really enjoyed both listening to the coaches describe their day to day work in helping to train top athletes and the practical activities they were involved in."
As part of the session three students were fitted with heart monitors, which were linked up to a large screen. The experiment showed the change of heart rate across a number of exercises and then after some expert guidance from the Olympic coaches, students were tasked with creating their own exercises to improve performance.