New library plans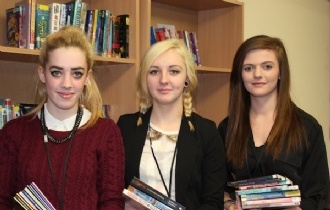 Sixth Form students from our sister school Brooke Weston Academy are helping to set up a new library provision.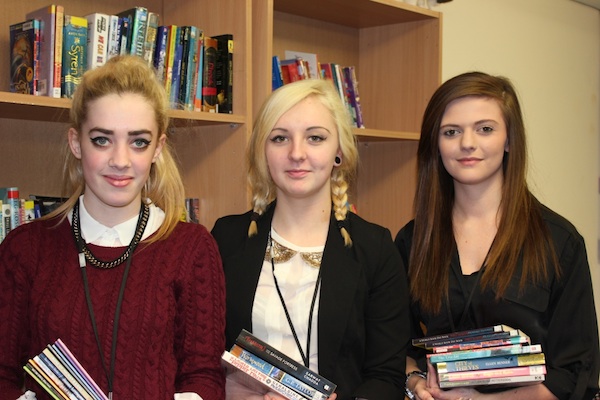 Emily Stubbins, Bella McElwain and Mille Waters are visiting once a week in a bid to transform our current provision into a fully stocked library.
They have been given training from Corby Business Academy Librarian Amy McKay and are now in the process of labelling all the books, compiling order lists and implementing a booking out system.
English teacher Cathy Gaunt said: "The students are doing a really good job and it will be great to have a well stocked library here at CTS.
"My aim is for it to be a 'reading school' and I would like to see all students reading a book for pleasure."
Emily Stubbins said: "We hope to have the library properly up and running sometime next term and we have really enjoyed being involved."
The Sixth Form students are spending time at CTS each Wednesday afternoon as part of their IEC (Inspiration, Endeavour and Community) Diploma.
Fellow Brooke Weston Academy students Georgia Conway, is also volunteering as a classroom assistant in a Design and Technology lesson.
Georgia, who hopes to study biochemistry at university said: "I would like to go into the science research field but eventually become a teacher, so the work experience here has been invaluable and I have learned a lot about working with young people."