02-03 Free road safety day for families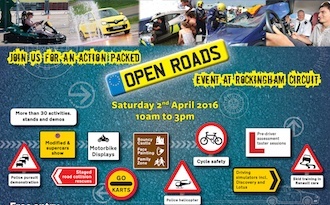 A free road safety day will be held at Corby's Rockingham Speedway Circuit.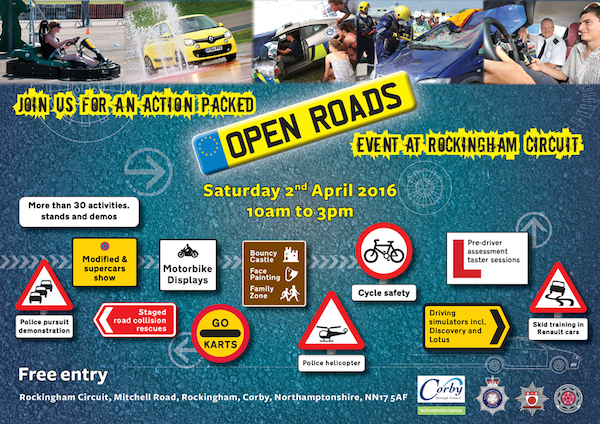 A free road safety day will be held at Corby's Rockingham Speedway Circuit.
The Open Roads event will feature more than 30 activities, stands and demonstrations, including examples of what takes place during police pursuits, a display of supercars and motorbikes and children's entertainment.
There will be sessions promoting motorbike safety and CarKraft taster sessions for young drivers, which will include driving experiences such as skid training in Renault cars.
Community Engagement Officer for the joint Safer Roads Team from Northamptonshire Police and Northamptonshire Fire and Rescue Service, Gemma Rutland, said: "We hope that everyone who comes to this event has a great family day out. But there is an important reason why we are holding the event; to send out vital safety messages and prevent casualties on our roads.
"There will be plenty of activities to appeal to drivers, bikers, cyclists and non-drivers, ranging from watching emergency services during a staged road collision rescue, to learning how to control a car in different weather conditions. There will be a huge amount for everyone to learn and enjoy."
Firefighters from Northamptonshire Fire and Rescue Service will also be running simulated rescue demonstrations involving each of the emergency services. These will involve volunteers being cut from 'crashed' cars.
Other attractions will include Lotus and Discovery driving simulators, a lorry driving demonstration highlighting blind spot dangers, the police helicopter and the opportunity pick up safety tips and have child car seat and tyre checks.
The event will take place from 10am to 3pm on Saturday 2nd April.