Students win 'Best Project' at Lego competition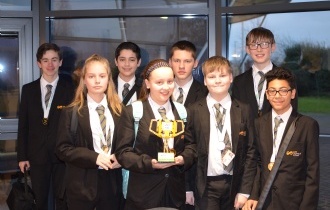 A group of students from Corby Technical School received a trophy for having the 'Best Project' at the First Lego League in Market Deeping.
A group of students from Corby Technical School received a trophy for having the 'Best Project' at First Lego League in Market Deeping.

The competition themed 'Animal Allies' required students to investigate problems that occur when animals and humans interact. They completed a series of presentations on solutions to these problems and participated against other schools in a variety of challenges using Lego robots they built and programmed.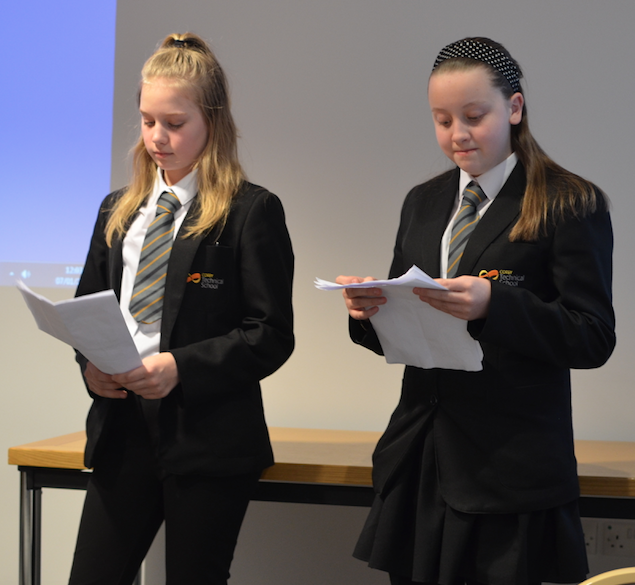 For the presentation students studied how medical detection dogs can detect cancer in urine. They came up with a solution that improved the interaction between the dogs and humans using a new method of communication.
Computer teacher Mr Arron Gourlay said 'the team showed excellent research skills and subject knowledge in the creation of their project. The most impressive aspect was the organisation of a Skype call with an expert in the field which really impressed the judges.'
As a result of their careful research and planning students delivered a well-structured and confident presentation that wowed the judges and secured them the overall 'Best Project' trophy.
The competition aims to be tons of fun and help students learn how to apply science, technology, engineering, and math concepts (STEM).
Mr Gourlay said 'It's a brilliant competition that requires students to use a mixture of Lego robotic design, programming and work on projects and presentations based on real life situations.'
Students said ' It was a challenging day but was a great learning experience. All the schools were really friendly and we enjoyed seeing what they studied for their projects and sharing skills.'
The Lego group was originally set up as an after school club when the students entered the Lego Space Robotics Challenge last year.
Mr Gourlay said 'Tomorrow's Engineers donated the Lego kits to allow us to take part in the space challenge. We reached the national finals which gave us free entry to the First Lego League competition.'
Year 9 students who attend the club will now become mentors, offering support to new younger students joining the club and will help them prepare for future competitions.