CTS take part in Carnegie Shadowing Scheme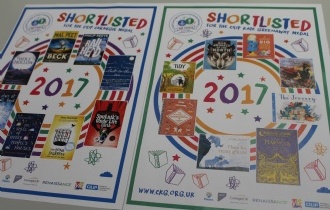 On Monday, CTS Librarian Jodie Kidner held the School's first book club as part of the Carnegie Shadowing Scheme.
The scheme allows children to 'shadow' the judging process for the CILIP Carnegie and Kate Greenway Children's Book Awards as part of the reading for pleasure initiative. The children are encourage to read the books and take part in group discussions and activities in the run up to June, when the winners of the highly prestigous awards will be announced.
Since starting her role in December, Jodie has set-up multiple library clubs. She said 'The book club will now take place every Monday and is open to all Year groups and reading abilities.
'I want to encourage the students to read books outside of their comfort zone and discover a passion for the amazing books that are on the shortlist this year.'
For a full list of library clubs please click here or visit the library page.