Final GCSE stories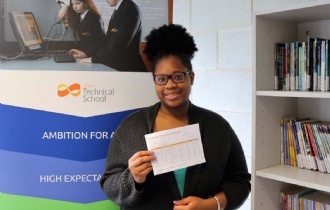 Here's the final part of our series of stories about this year's GCSE results!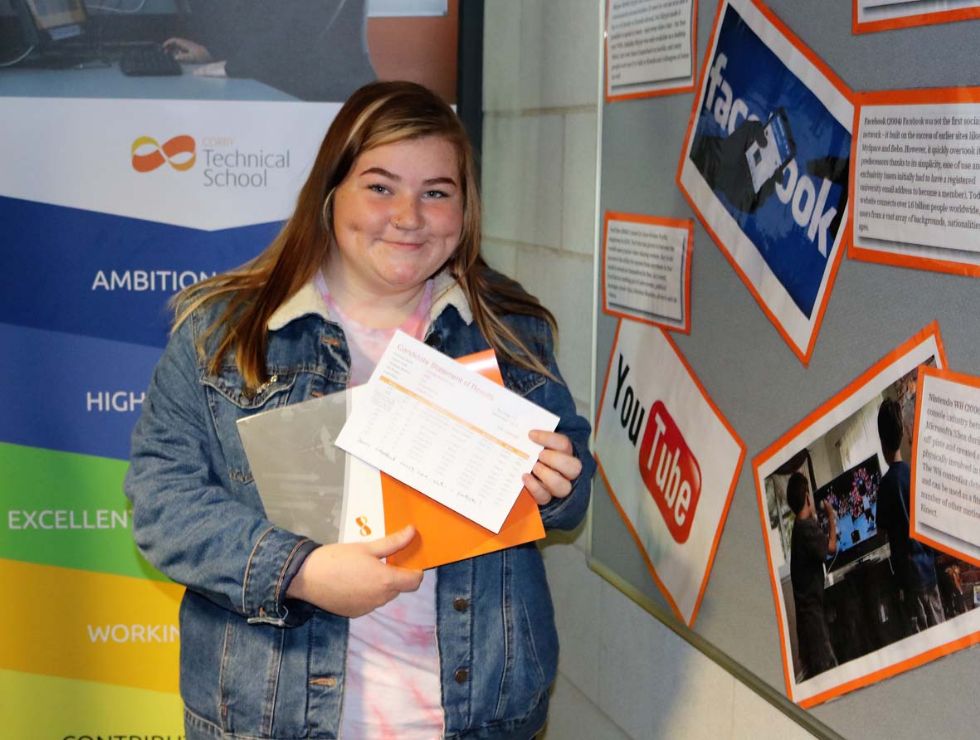 Charlotte Stafford-Pope is returning to Sixth Form to study maths, psychology, art and media after getting strong passes in English, maths, a B, three Cs and other qualifications. She said: 'I am most happy with my maths result and I prepared for these exams by doing past papers. I eventually want to be a primary school teacher because I like working with children.'
Vanessa Tasara achieved strong passes in core subjects, 2 As, 2Bs and 3Cs.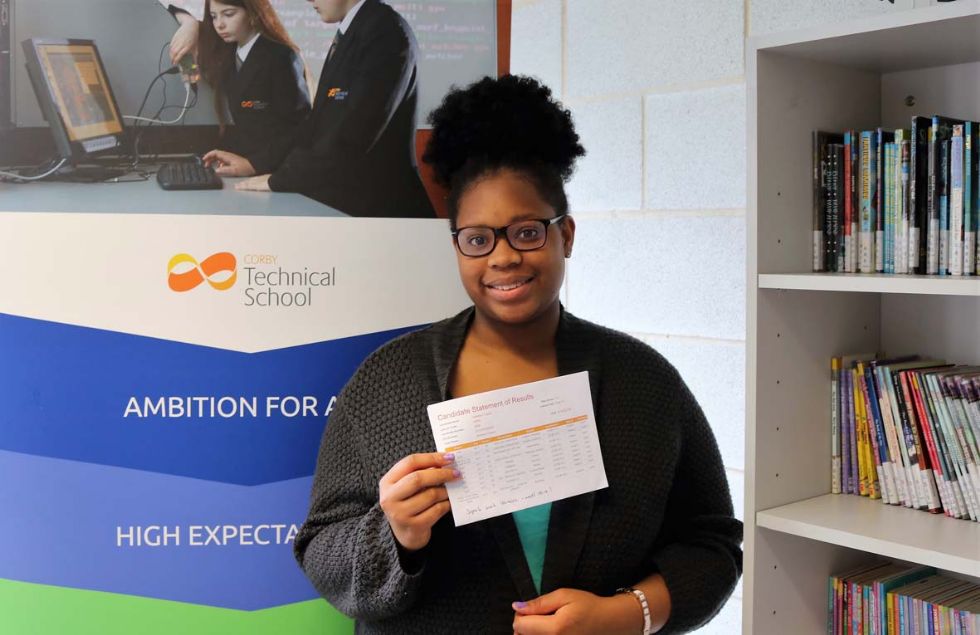 She said: 'I am going into Sixth Form to study biology, chemistry and psychology. I want to go to university, perhaps to study something medical because I do like my science. I liked science the most but worked really hard in English because that was my weakest subject. I have enjoyed it at Corby Technical School because it has a really close knit atmosphere.'