Update to new school build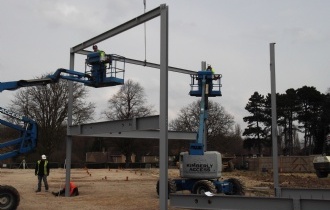 Work is progressing on our new school building.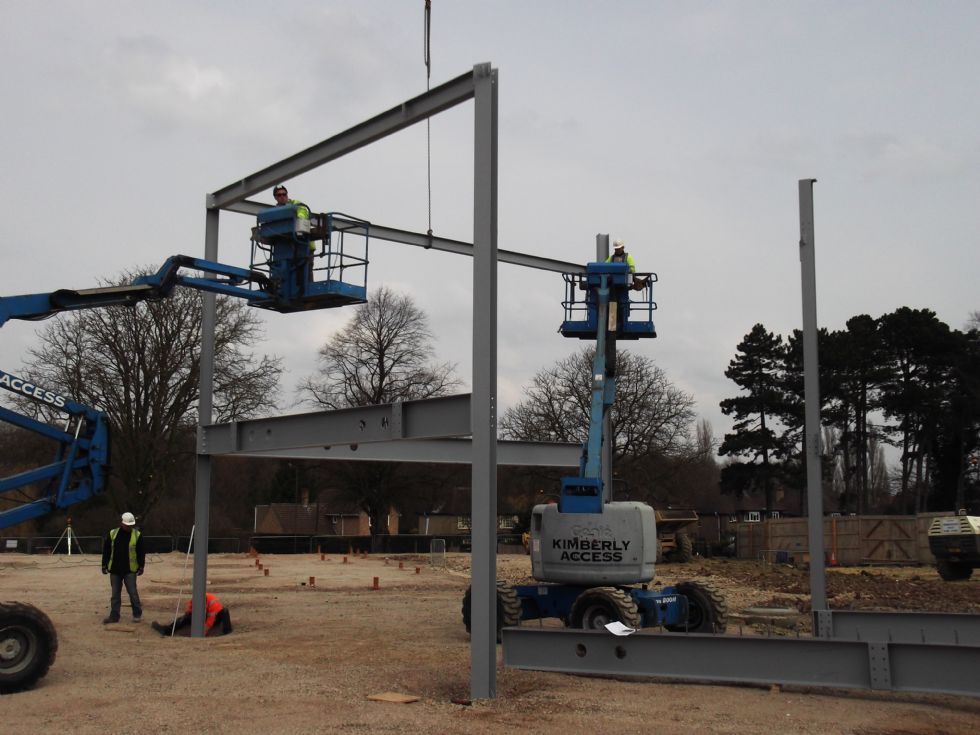 On April 8th the steel frame started to go up and next week the first floor will be installed by a 100ft crane.
Site manager from Mansell Construction Mark Williams, said: "We have so far put up 66 tonnes of steel, so we are about a third of the way through.
"We should have the steel frame in place by May and then the brick work will start."
Since the build started in January the site has been cleared, the top soil dug, the ground levelled (a cut and fill exercise because of the hill), foundations dug and now the steel frame is being erected.
Throughout the process, students have been on a number of site visits.
This week they went out to see the attenuation tank being installed. This tank will sit under the car park and has the capacity to store 360 tonnes of water. It will collect surface run off water from the school roof and then release it gradually into the drainage system.
In total 77,000 blocks will be laid by a team of 20 bricklayers.