Jessica takes part in cyber security residential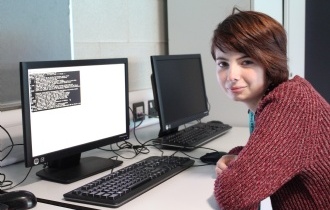 Year 12 student Jess, who is currently studying A-level computer science, recently participated in a 5-day cyber security residential held at the University of Lancaster.
Jess was amongst 25 girls who were lucky enough to receive a place on the training course organised by GCHQ (the government cyber security service) experts.
During the residential, Jess learnt how networks work and their vulnerability. She said 'It was a real eye-opening experience. I was able to have a go on the applications used for hacking and was shown how to set up servers and proxies.'
'I think the best thing about the experience was the people I met it. We were all very like-minded and it was great to talk to people about our shared interest.
'I have also found about careers in the industry such as pen testing. I didn't even know this existed before this course. It has really made me consider the carers in the industry.'
The course was one of a series of events organised by GCHQ to inspire and encourage young girls to consider a career in cyber.
Earlier on in the year Jess participated in the CyberFirst Girls Only competition were she was introduced to the field. She impressed with her ability to solve the "Expert" challenges that were designed to test real cyber security experts.
Due to her success, computer science teacher, Arron Gourlay suggested that she applied for the residency. He said 'Jess showed great skill and resilience throughout the competition, as well as showing excellent leadership and teamwork.
'She has always shown exceptional aptitude for computer science since the moment she arrived at CTS. She encompasses our technical ethos and really is one of our technical stars.
'I'm really pleased she had the chance to further explore this topic. It provided her with excellent experience into the more advanced skills that she will need for the course and has allowed her to find out more about the cyber careers that exist.'
Jess is now planning to attend the advanced course that will take place next year.