Oliver Twist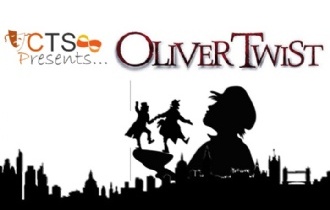 We are excited to announce that this academic year the school will be performing a production of 'Oliver Twist'.
The auditions were open to all students, who could either audition in pairs or as a solo. Parts for Oliver and Dodger were open to students in Year 7, 8 and 9 whilst Year 10, 11 and 12 students were able to audition for the part of Nancy or Bill Sikes.
Drama teacher Mr Cox said 'Originally we were going to do a Roahl Dahl play but I was uninspired by the scripts so after talking to members of staff and listening to their suggestions, it was suggested we perform 'Oliver Twist'. I found a great script to work with that I thought the students would really enjoy and engage with.
'Myself and Miss Basra watched the auditions and had a tough job castings the students due to the high levels of talent however we think we have managed to capture a nice representation of all the year groups.'
The students have just started rehearsals, which will include acting, singing and some physical theatre. Students will also have job roles in sound and lighting. Kara in Year 12, who is playing Nancy has also taken on the extra role as co-director.
Mr Cox said 'I am really excited to be working on this show with the students. We have a really strong cast of returning actors and some who are new to the school shows. Already they are working hard in rehearsal and have a real buzz about being in the show. Each year we try and build on the last show and this year it is going to be a full two-act show with an interval, which is something we have never done before.
'It's a big deal for the students to going out and perform in front of an audience but they gain so many skills including resilience and confidence. They also gain and improve on their acting skills and get to build on their passion for acting. They learning from peers across year groups and of course end up with load of great memories. I already can't wait for show week and for all these students to show case their talents to family and friends.'
The show will take place on 21 and 22nd February 2018 so please make a not of the date in your diary for what promises to be an evening full of talent. we will release more information about tickets nearer the time.