PE Department get students running with 'Catch me if you can' campaign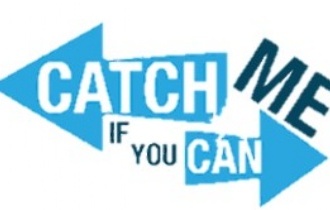 Corby Technical School gets running for #AmbitionForAll
We have had many events going on throughout the month of February for the Brooke Weston Trust's #AmbitionForAll campaign. Our PE department have embedded their footprint in the month by running a 'Catch Me If You Can' contest. Inspired by a university swimming project Mr Chatfield took part in a few years ago, he decided to bring the concept to the students of Corby Technical School. We are tracking how far we run individually, in our houses and as a school this month.
The kilometres being tracked are how far our students run in and outside of school, the aim is to promote healthy lifestyles by staying active. We have a weekly 'Runner of the Week', there are three aspects which get judged to decide who the runner of the week will be, these are: effort, attitude and distance run that week.
The PE department have put on activities to help the students build up their mileage, in PE we had a group beep test which saw groups of 4 students working together to run as long as they could. Cheering each other on to be the winning team, all teams however would have earned extra kilometres for their houses.

Mr Chatfield, the organiser of this healthy living initiative said: "I think the students are doing a really good job in how far they have been running this month. The aim is to introduce different forms of exercise like jogging, which they can then take out of February and into the rest of their lives to ensure they stay active and keep fit."

This week's 'runners of the week' are Sunny and Emily, who are both in 8T.

A Year 9 PE class taking part in a group beep test.

As a school, we have run 777.02km. Year 7 have run the furthest and the house currently in the lead is T-house, however we are only half-way through the month and are still working to bank more kilometres.

The students are given a weekly update into how they are doing and the final results will be announced at the end of the month. We look forward to seeing what other active initiatives the PE department can come up with for Corby Technical School's #AmbitionForAll month.

Follow us on Twitter to see how far Corby Technical School manages to run by the end of February.