Executive Principal Appointed National Leader of Education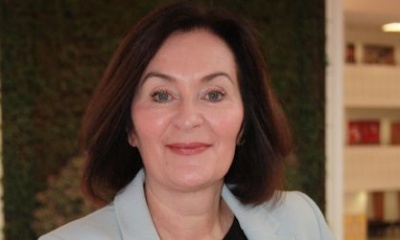 Anne Hill, Brooke Weston Trust's Executive Principal for the secondary phase, has been selected for a top role supporting schools in challenging circumstances and training new teachers.
Ms Hill has been appointed to the role of National Leader of Education by the Department for Education. National Leaders of Education are outstanding head teachers who use their knowledge and experience to provide additional leadership capability in other schools in need of support.
Ms Hill oversees all five secondary schools within the Brooke Weston Trust. She was formerly Principal at Thomas Clarkson Academy and she still works closely with its Associate Principal, Richard Scott, and her status as National Leader of Education demonstrates her long-term commitment to raising standards and improving outcomes for young people in Wisbech and across Trust schools.
Ms Hill said: 'I am delighted to receive this honour, which is also recognition of the work of the Brooke Weston Trust and its outstanding National Support School in Corby. As part of my new role within the Trust and NLE status, I intend to continue to share best educational practice to improve outcomes for students at Thomas Clarkson Academy and within the wider Opportunity Area.'
Lord Agnew, Parliamentary Under Secretary of State for the School System, said: 'I'd like to congratulate Anne on being appointed as a National Leader of Education as part of the Brooke Weston National Support School. They should be very proud of this achievement. National Leaders of Education are supporting other schools and developing the next generation of leaders.'
The Department for Education (DfE) has responsibility for the appointment of NLEs and the quality of the NLE programme. There are now over 1,250 NLEs across England. The type of support provided by NLEs is flexible and tailored to meet the needs of each individual school. National Leaders of Education also have responsibility for developing the next generation of NLEs and national support schools.
Brooke Weston Trust CEO Dr Andrew Campbell said: 'I, and all of Anne's colleagues, would like to congratulate her on becoming a National Leader of Education. She brings focus and dedication to her work and has made a massive impact on thousands of students, both as Principal at Thomas Clarkson Academy in Wisbech and now as Executive Principal across all our Trust secondary schools. She also heads up the Brooke Weston Teaching School which delivers professional development to teachers across the region. This designation will now allow schools outside the Trust to access her unique brand of expertise, professionalism and clear-sighted strategy.'