CTS achieve third place at Trust Athletics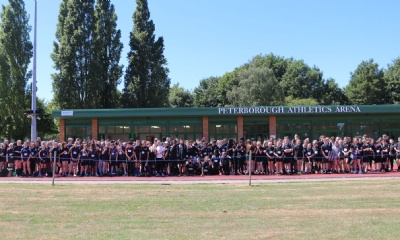 Corby Technical School joined secondary schools from the Trust for the second Brooke Weston Trust athletics day.
Around 40 students from Year 7 and 8, from each of the schools, took part in the event held at Peterborough Athletics Club. The students enjoyed a day full of sports such as javelin, discus and a variety of short and long distance races.

The event is part of a series of elite Trust-wide sporting events aimed at increasing collaboration, participation and resilience.
Trust Director of Sport Kirstie Smith, who organsied the event, said: 'Once again the BWT Elite Athletics Day was a huge success, this year the results were closer than ever. The students were excellent, with many previous records being broken this year!
'The event is one of many held as part of the BWT Elite Sport Strand that the Sport Strategy has been developing. This event allows our young people to compete to the highest standard across the trust. Athletics itself provides opportunities for students to excel as individuals, compared to the team elite events we are running.