University taster trip to Leicester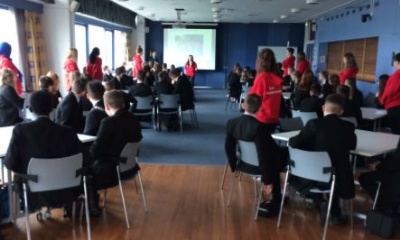 A group of Year 9 students recently visited the University of Leicester to experience first hand what university life is like.
On arrival students were able to meet with current students studying at the university and took part in a true or false game to help them find out more about university. The students then toured the facilities and took part in a psychology and criminology lecture.
Geography Teacher Mr Bidwell said:'We organise the trip annually because we feel students gain so much from the day. The trip gets students pick up key information which is incredibly valuable and insightful. Talking to students who currently study at the university allowed the students to ask any questions and queries they had about university.'