Inspirational trip to Cambridge University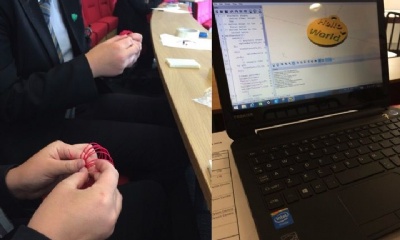 A group of Year 9 students interested in studying a degree at the University of Cambridge have visited the Department of Engineering to find out what life is like on campus.
During their trip, the students worked with some of the fourth year James Dyson Foundation Undergraduate Bursary students on their outreach project. This meant that the students were able to have a go at making a variety of products including wireless chargers, 3D printed keyrings using CAD/CAM and even programmed LEGO robots.
To end the day the students enjoyed an ice cream by the river whilst they reflected on the day.
Teacher Mr Bidwell said: 'We have organised this trip for the last four year to show the students what they are capable of and give them an insight into university life. The students take so much away from this trip and Cambridge exposes them to the atmosphere of a student city.'