Musa and Martyna receive 'Young Physicist of the Year' awards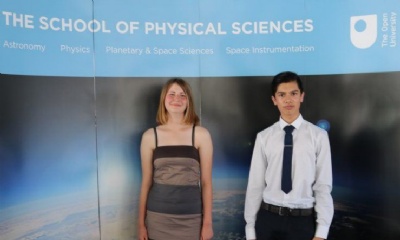 Year 10 students Musa and Martyna were recently presented 'Young Physicist of the Year' awards at a ceremony held at the Open University in Milton Keynes.
The Ogden Trust organise the awards annually to recognise students outstanding efforts and achievements in physics.
Musa was nominated for the awards because he always goes above and beyond and has a real thirst for knowledge.
Martyna was nominated due to her constant effort. She is resilience and never gives up.
Science Teacher Mr Godfrey said: Both of these students are incredibly deserving winners of the award due to the amount of hard work they put in. They are both model pupils and deserve recognition for their efforts in the subject.'
As well as the awards ceremony, the students attended two informative and interesting lectures on the subject and were able to view exciting demonstrations, which showcased university levels physics.
Well done to Musa and Martyna.