CTS annual production announced as High School Musical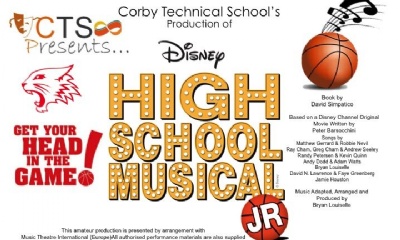 We are very excited to announce that this academic year the school be performing a production of 'High School Musical'.
The auditions were open to all students and took place last week with over 40 students being cast. The students have just started rehearsals, which will include a combination of acting, singing and dancing. Students will also take on other job roles including sound and lighting.
Drama teacher Mr Cox said: 'This is the first we have attempted a musical which is very exciting. Last year we performed 'Oliver Twist', and the year before we performed 'A Midsummer Night.' Each year we like to try and really push ourselves and a musical seemed perfect for this year. As usually our cast consists of a mixture of students, some who are returning actors and some who are new to school shows.
'The students are already working really hard in rehearsals and the teachers have been getting involved and helping out too. The performance not only creates a real team bond between the students but also helps to improve their acting skills whilst gaining many transferable skills such as resilience and confidence.
'We are all now very much looking forward to showcasing the students' talents and performing the musical to friends, family and peers.'
Well done to the follow students who have been cast in main roles:
Rohan T – Troy
Lily T– Gabriella
Abbie R – Sharpay
Thomas J – Ryan
Summer B – Taylor
Brian B – Chad
Maddie M – Darbus
Debony R – Coach Bolton
The musical will be performed on 27th and 28th March, so please make a note of the date in your diary for what promises to be an evening full of entertainment.
Rehearsals are underway and will continue to take place from 4.15-5pm on Tuesday and Thursdays.
We will release more information about tickets and timings nearer the date.