Student ambassadors TARGET online safety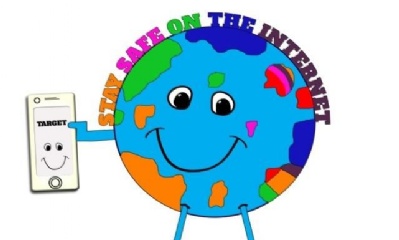 Today our 'Target' Ambassadors delivered an assembly to their peers about online safety.
The group of students have been working with George from Service Six over the last few weeks to become 'Target Ambassadors', who are knowledgeable on the subject and able to share information about how to stay safe online with their peers.

During the assembly, the ambassadors explained some of the online dangers their peers may encounter. The students spoke about the different social media age regulations, shared real life stories and explained how settings can be altered to protect personal information.
The students will continue their role within school, helping to educate their peers on the subject and offering support.
The project, 'Target', standing for 'Targeting and Reducing Grooming, Exploitation and Trading of children and young people online' is lottery funded and delivered by Wellingborough-based charity, service Six. The charity work with young people aged five-19 across Northamptonshire, Leicester and Buckinghamshire to offer a range of services including general youth support and mental health programmes including one preventing self-harm.
Student Macy said: 'I have really enjoyed working with George on the project. I have learnt a lot over the last few weeks and hope to be able to share this information with my peers to help them keep safe whilst online.'
Attendance and Welfare Officer, Mrs Toye said: 'Social media is not going anywhere so it is important that our students know how to use these sites and apps safely.
'We have decided to train some of the students as ambassadors to help support their peers because we feel young people respond best to people of a similar age. The ambassadors can then refer students to us if they need to be or make us aware of any issues.'