Action-packed activity week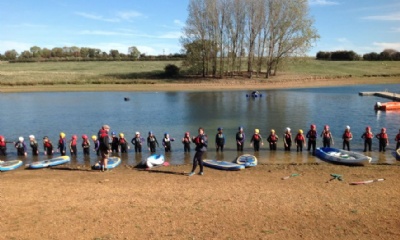 Year 7 students are taking part in a variety of activities this week to welcome them to Corby Technical School.
Activity Week will conclude the term and it gives our new Year 7 students the opportunity to take part a range of challenging sessions, including paddle boarding, team exercises, master chef, swimming at Corby East Midlands International Pool and a visit to the cinema. To end the week students will celebrate with a disco.
Head of PE and Activity Week Co-ordinator Mr Rogers said: 'It's been a brilliant week so far. The students have thoroughly enjoyed themselves and it's a great way to end the term.
'We have organised this event for the last 4 years as we have found it to be a huge success. The week provides a fantastic opportunity for students to build relationships with their peers based on mutual respect, which will have a positive impact on their school life.
'A number of the activities provide students with key transferable skills, which they can then use in a wide range of subjects they will study here at CTS.'