Medical Mavericks inspire students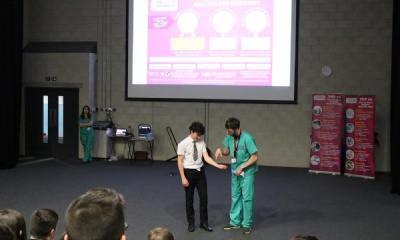 A group of students interested in finding our more about working for the NHS recently took part in practical activities that gave them an insight into healthcare science based careers.
Over 200 of our students were able to carry out simulated versions of activities performed by healthcare professionals on a daily basis. The students took blood from a fake arm, recorded and printed an ECG of their heart and measured each other's blood pressure.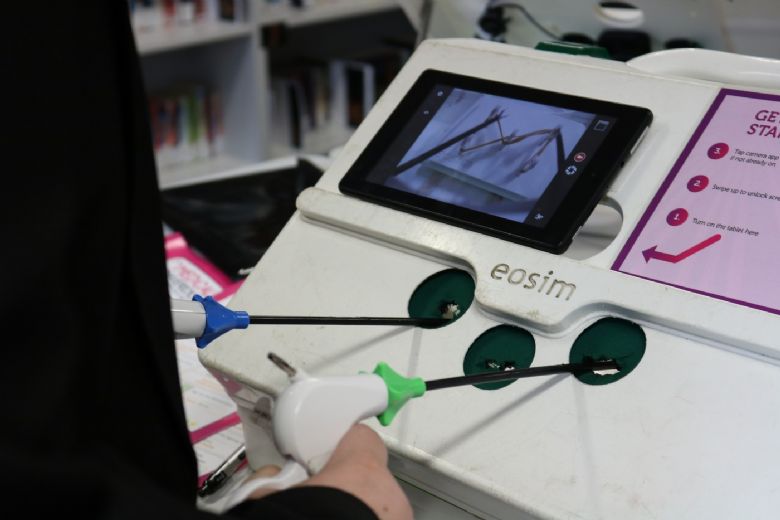 During the workshop, students had the opportunity to speak with recent graduates from science, health and medical courses. The students found out about specific jobs within the NHS, the qualifications needed and the different pathways they could take.
Year 11 students also took part in a workshop with Northampton University to support them with the transition from school to further education or work. The session covered personal statements and CV tips as well as interview advice. Students also learnt about key employability skills such teamwork and networking.
Science teacher Mrs Brightwell said: 'At CTS we aim to make our students the most employable in Corby and feel that it is our duty to ensure students know what steps they need to take to achieve their dream job. By providing students with opportunities like Medical Mavericks, we ensure students are aware of the different jobs which exist within a field as well as the grades and qualifications needed and the different routes they can take. This in turn ensures students are able to make the right choices for them.'
'The workshop provided students with a fantastic and rare opportunity to gain an insight into what it would be like to work in the medical industry. The feedback has been very positive and the students were really engaged throughout. Year 11 students also found the Northampton University session particularly insightful and said it has helped them feel more prepared for taking their next steps, whether it be university or work.'