Student projects inspired by Shakespeare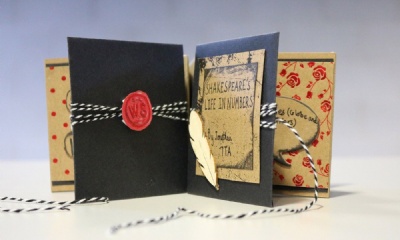 Year 7 students were set an English Literature homework task to research Shakespeare and produce a creative product in preparation for this terms subject 'A Midsummer Night's Dream'. Student's creative interpretation included reconstructions of the Globe, Shakespeare styled books and colourful A3 posters.
Miss Connellan said: 'The aim of the project was to engage students in this term's module whilst allowing students to play to their creative strengths. I was really impressed with the innovation and effort demonstrated by the students. Their enthusiasm for the project has also continued when exploring Shakespeare in lessons this term.'
Click here to see more of the students' creations.