IDEK performance explores GCSE subject choices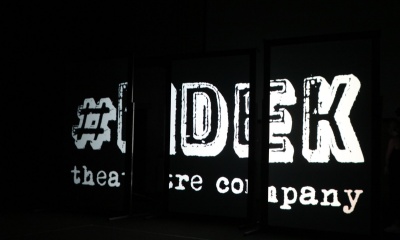 Theatre Company IDEK (I don't even know) recently performed a production to our Year 9 students that explores the choices students are confronted with when selecting their GCSE subjects.
The Theatre Company used real life stories and accounts to explore the notion and consequences of choices in order to help students with their future pathways.
The story focused the journey of one person throughout their life, exploring the choices they made along the way and the impact these had. The piece dealt with the different influences and emotions they were experiencing.
Teacher Mr Stephen Cox said 'It was wonderful to welcome IDEK back to our school. The piece was really engaging and relatable to our students. The performance gave our students an opportunity to reflect on the life choice they will have to make and the impact these will have on their own lives.'
A big thank you to the IDEK Theatre Company for their tremendous performance.
To view more photos from the event, please click here.