Students take part in Cyber competition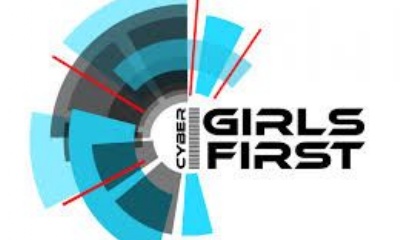 A group of female students in Year 8 were recently took part in the CyberFirst Girls competition organised by the UK government.
The online competition introduced the students to the field. They worked in groups to solve a variety of challenges in areas such as cryptography, logic/coding, networking and cyber security.
The idea of the competition was for the teams to answer as many questions as they could across four categories, earning badges along the way. Each category had three challenges of different difficulty levels rated from beginner to expert. For some challenges students were able to receive hints, however using a hint resulted in a deduction of points.
Each level consisted of up to five challenges, with more becoming unlocked as the girls progress through the challenges.
The content of the competition was based on subjects within the Computer Science syllabus as well as some advanced cyber topics aimed at stretching the groups lateral thinking. Each question as focused on the skills used every day by cyber security professionals and could be answered using techniques freely available on the Internet. The competition encouraged the girls to work, discuss and research, using the open source tool called CyberChef, to solve as many challenges as they can.
Computer Science Teacher Mr Gourlay said 'The aim of the event is to encourage more girls to go into the cyber security profession and choose STEM subjects at GCSE. As a technical school we feel it is really important to show our students the wide variety of technical based careers that exist.
'The girls performed exceptionally well, solving challenges that included content normally found at A-level and undergraduate level. We are very proud of them all.
'A special thanks to Year 10 students Abbie R and Hana H for their supportive roles as mentors.'
Well done to all that took part:
Julia G
Reese M
Hallie F
Holly L
Lexi W
Jasmine S
Sophie L
Alice L
Emma B
Gabriela M
Daisy M
Emily S