Get ready for Street Food!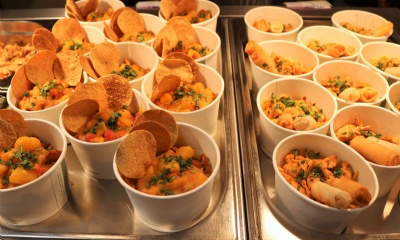 Our school catering team and Trust Catering Manager have been hard at work preparing delicious Street Food this lunchtime.
Three other secondary schools in the Trust will also be tucking into the themed dishes which hail from Mexico, Italy, Greece, India and Thailand. The street food is available for £2 each, or £2.85 as part of a meal deal.