Trust Director expands her subject role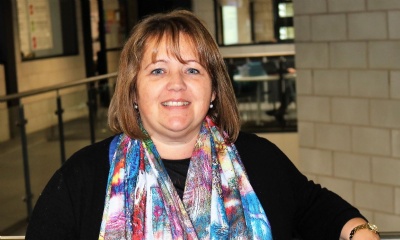 After three years as Trust Director of MFL Melanie Navarro-Marin is now building networks and supporting curriculum development across other secondary subjects.
Mel said: 'I liaise with teachers in areas such as history, DT and art that don't have dedicated Trust Directors. My role is to build networks, discuss curriculum and think about what they need to do their jobs to the best of their abilities. I have arranged subject specific meetings to consider our main concerns and to share ideas, resources and costs.'
Mel, who was formerly Senior Assistant Principal and Head of Department at Brooke Weston Academy, hasn't relinquished her MFL remit and has been doing this additional role since September: 'I am still touching base with MFL so people know if they need anything they just need to get in touch. I try to book one day in one school seeing lots of different Heads of Departments or Lead teachers to maximise my time and impact.
'I am getting to know a lot about different subjects and seeing the different skills people need in each subject area to do their job effectively. It is really interesting to see what other people's challenges are and also to see the amazing work our students produce in areas like art and DT.
'I love interacting with people, building relationships and making a difference. My role is not to judge as I am not an expert artist, DT specialist, historian or whatever subject they teach. However, I do have a lot of experience and staff have found my objectivity useful thus far. I will help in any way I am asked to, to support the work that our teachers do across all schools in the Trust.'