Careers Fair at CTS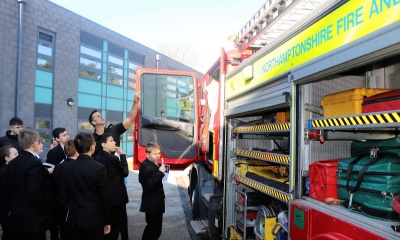 A range of employers and further and higher education providers gave students at Corby Technical School a wealth of information during a recent Careers Fair.
The event, which took place in the school's sports hall, enabled students from all year groups to tour the stands talking to representatives from many local and national organisations including the NHS, Police, Fire Service and Armed Forces.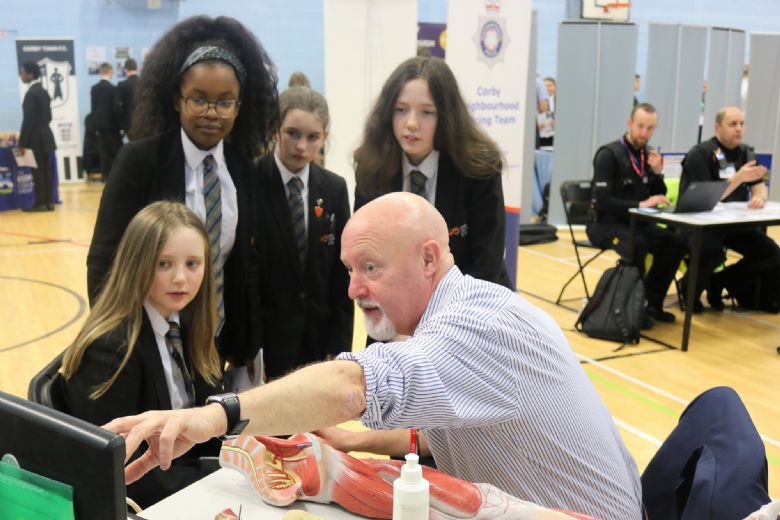 The event was organised by Careers Lead Dan Rogers, who said: 'Thanks to all the exhibitors who came along and talked to students about the careers, training, qualifications and opportunities they offer young people. Many brought along interactive displays, such as virtual reality headsets or medical equipment so that students could really have some hands-on experience. The rainbow digger and fire engine that were stationed outside both proved very popular. The Careers Show was very well attended and parents and carers came along after school as well. It was an opportunity for students to look at the huge range of options that are open to them in terms of career choices.'
To see a gallery of photos click here.