Transition information for students joining in September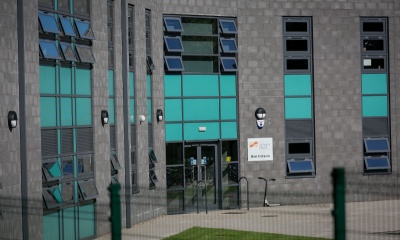 Normally we hold transition events and activities to make sure that Year 6 students joining us in September have a chance to look around the building, meet their tutors and take part in activities to help them settle into school.
Unfortunately, due to the Covid-19 pandemic, these have had to be cancelled. However we have put together a range of information to make sure that our new students have as much information as possible before they join us.
Teacher Lauren Buffini is responsible for CTS's transition process. She said: 'We want to engage with our new students and their parents and carers so that they will feel informed, reassured and excited about joining us when it is safe to do so. We have now added a booklet and video presentation to our website and, as part of our continued transition we have included a Microsoft form where parents/carers and pupils can ask questions at the end of our presentation which we shall be answering during the week beginning 6th July along with other transition activities.
'A huge amount of effort has taken place behind the scenes to help students feel prepared and happy when they can eventually join us. Please check back regularly as this information will be updated over the coming weeks. We are all looking forward to welcoming our new Year 7s to our school in due course.'
To access the information please click here.