More CTS success stories
Here's more stories about what some of our GCSE students are planning next!
Abigail H (above) has ambitions to become a doctor after achieving five 9s and four 8s. She said: 'I got my 9s in biology, chemistry, maths and both Englishes and 8s in drama, physics, geography and sociology. I wasn't expecting these grades but I am really happy. I am going to Sixth Form to study biology, chemistry and maths A Level with a view to doing medicine and becoming a doctor. I probably worked hardest at my chemistry and I am really proud I got a 9 in that. The teachers have supported me so much, it has been amazing!'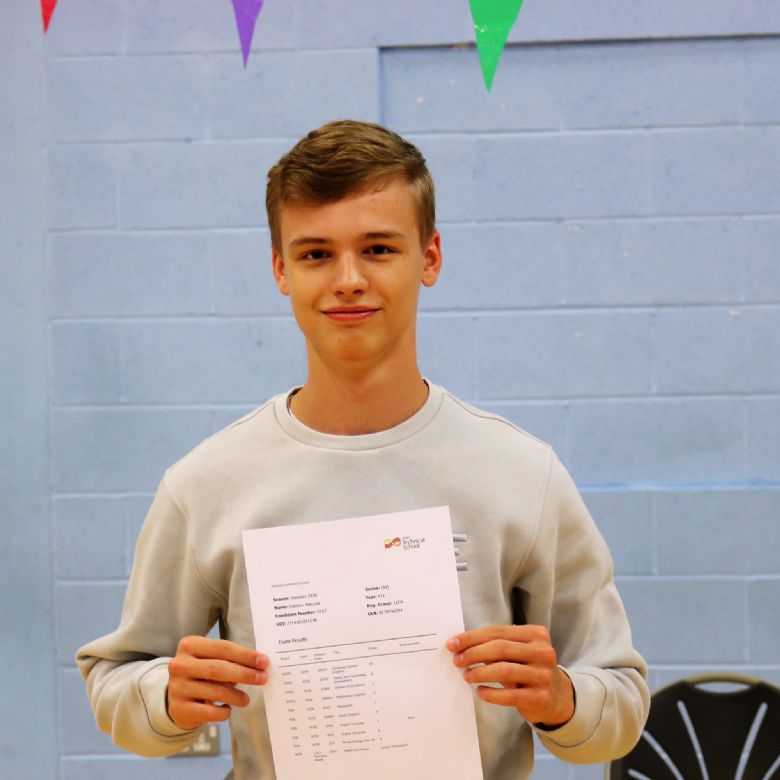 Damian B was awarded a handful of qualifications including three 9 grades, two 8s and three 7s.
He will continue studying A Levels in maths, computer science, media and physics. He said: ' don't know what I want to do eventually but am thinking of going to university. I worked really hard for these results and am most pleased about my 9 in maths because it is a subject that I enjoy doing and feel confident in, so I am happy that I got a really good grade.'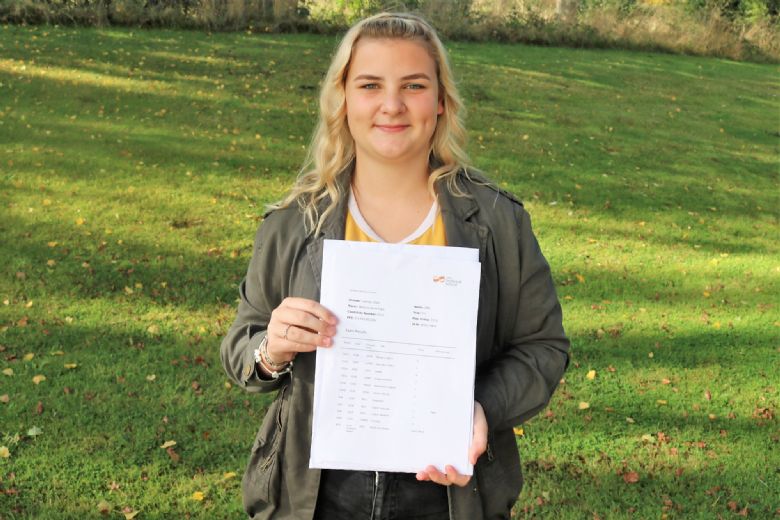 Bethany P is celebrating her six 7s and four 6 graded GCSEs. She said: ' I am really pleased. Sociology and maths were both quite difficult. I am going to study sociology, psychology and English language at A Level with a view to teaching sociology eventually.'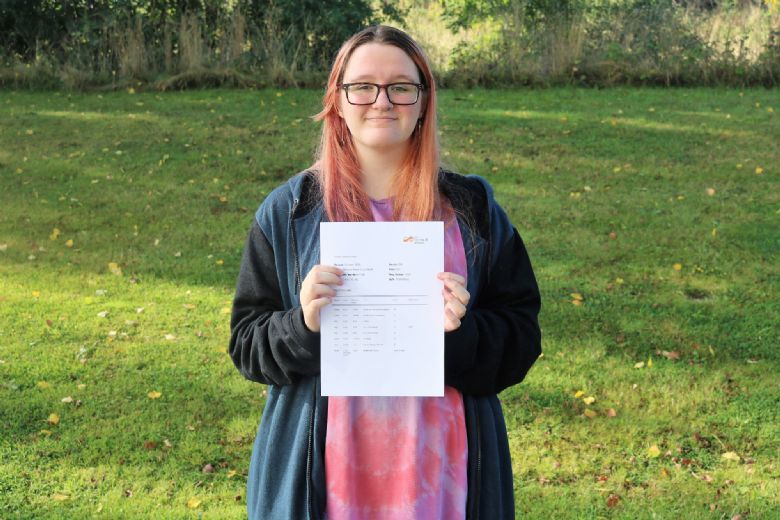 Rhianna C said: 'I am most pleased about my maths result. I am going to study psychology, business and law at A Level with a view to working as a criminal psychologist.'
Katie H said: 'I am most happy about media and drama as I got 5s in those. I am going on to Sixth Form but am not sure what I will study. Studying at CTS has been really cool. I moved here at the end of Year 10 so it was a big change, but it was a change for the better. It has been a big learning curve but it worked out!'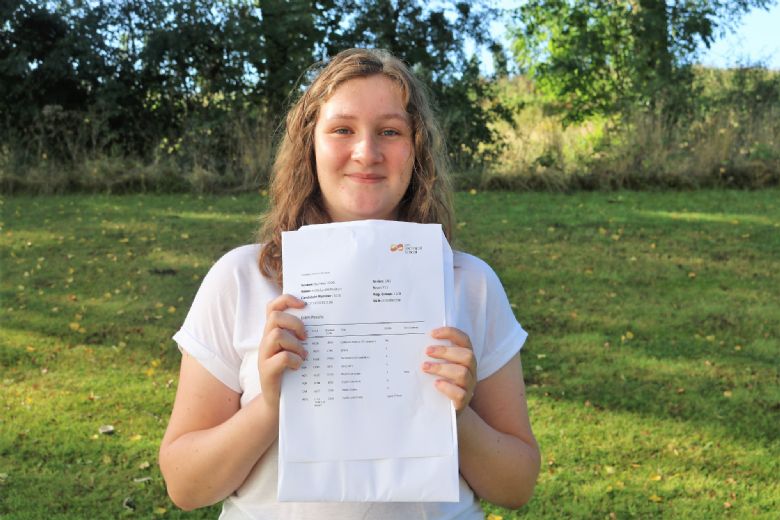 Cory M and Amy E were celebrating: Amy said: 'I am pleased with what I got. I got a 6 in DT that I am happy about. I am going to study science and have enjoyed my time at CTS – the teachers have made it better.'
Cory is going to study DT, physics and sport at A Level. He said: ' I liked having the teachers around supporting you, it was very helpful.'
Bartosz B said: 'I am most pleased about my art qualification as I got a six for that. I am going to study vehicle maintenance and become a mechanic.'
Indira J will study study psychology, history and art at A Level and Lily-Ann Twill study a two year beauty therapy course.
Well done to all our students, we are very proud of you.