Co-curricular clubs at CTS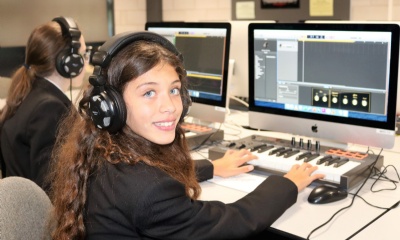 Lego Club, Conspiracy Club and Virtual Pony Club are just three of the large range of co-curricular activities that Corby Technical School is running for its students.
The activities, supervised by teachers and members of support staff, run for an hour on Monday and Friday afternoons and are proving very popular. Others include music technology, coding, crafts, games and book club and all Year 7s are encouraged to take part in at least one of them.
Principal Angela Reynolds said: 'This is the first time that we have run such an extensive range of clubs and co-curricular activities, thanks to teachers, and especially members of support staff who are planning and running them. The response has been really good and it means that CTS is a hive of activity beyond the traditional school day. The clubs are designed to challenge students either creatively or intellectually, forge bonds and allow them to immerse themselves in activities which may be new to them. The response has been terrific and it has created a real buzz around the school.'
To see a gallery of photographs click here.