Anti Bullying Week at CTS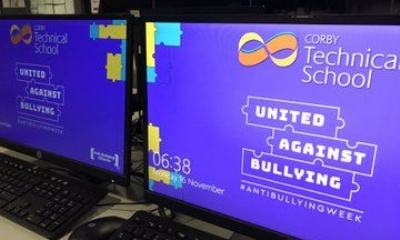 Our students have taken part in a variety of workshops, activities and assemblies to mark Anti Bullying Week.

We have run a week-long programme of planned activities including had a whole-school broadcast about the initiative, then students learned how to be an 'upstander' rather than a bystander. Other topics included 'what is banter' before students made their own colourful pledges. We rounded the week off with Odd Sock Day. To see photographs from the week click here.
The Anti Bullying Alliance said: 'Bullying has a long lasting effect on those who experience and witness it. But by channelling our collective power, through shared efforts and shared ambitions, we can reduce bullying together. From parents and carers, to teachers and politicians, to children and young people, we all have a part to play in coming together to make a difference. We're all a piece in the puzzle, and together, we're united against bullying.'
To visit the Anti Bullying Alliance's website click here.