Students create hampers for Corby Foodbank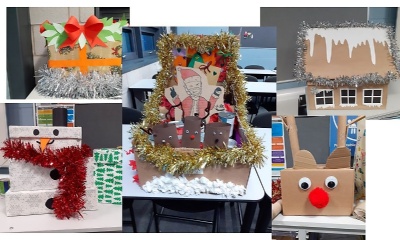 Our tutor groups have created decorated Christmas hampers full of goodies which will be donated to the town's foodbank. They also decorated their tutor group boards so the school is hugely into the festive spirit with everyone wearing Christmas jumpers today as well.
Teacher Lauren Buffini said: 'We wanted to still be able to donate to the Corby Foodbank however without being able to hold our usual Christmas shows we needed to do it a bit differently this year.
Each tutor group has been bringing in food for their hampers which they have all decorated. Heads of Year will be judging the competition today to coincide with Christmas Jumper day. Thanks to everyone who donated items for this great cause.