18-11 Historic day as new school building opens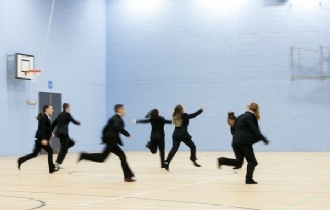 Our new state-of-the-art school opened today.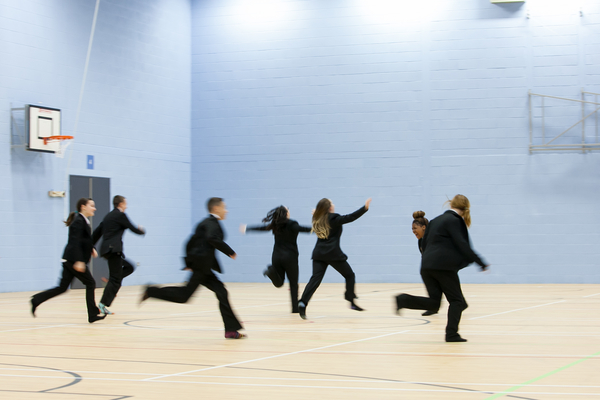 There were cries of 'awesome' and 'epic' this morning as delighted students clapped eyes for the first time on the new building.
Year 8 student Alice Spence was the first student through the turnstiles.
She said: "I just thought 'wow' as I walked in. It looks amazing and I can't wait to start learning here."
Students were given tours of its glass-fronted classrooms, science laboratories, design technology workshops, IT suites, music technology and art and design studios, library, theatre, sports hall and dedicated dining room.
After the tours they started their lessons in the new classrooms, many of which have spectacular views around the green central area of Corby.
Principal Angela Reynolds, said: "Our students and staff have waited patiently for our new building to open and everyone is very excited to be here.
"During the past week our students have been talking lots about how much they were looking forward to using our new technology area, IT suites and theatre and it's great to see so many smiling faces."
Our new school shares many of the design features of the Brooke Weston Trust's other schools.
It has two learning wings and its extensive use of glass throughout is in line with the Brooke Weston Trust philosophy of openness and visibility.
Another key part of the Trust's ethos, which requires that everyone is treated as an equal, will have an influence on the day to day routines of the school. Staff and students will use the same entrances; staff furniture will be the same as the furniture students will use and staff will wait in line at meal times just as students will.
Doors will be kept unlocked except for in rooms where confidential records or exam information is stored.
The new building uses a swipe card system for access control and a cashless catering system. Display screens will also be located throughout the building to communicate key information to students and staff.
It has been designed to cater for 475 pupils.