CTS student wins film score competition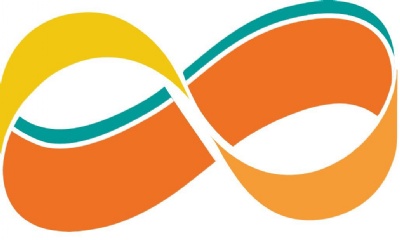 Congratulations to Abbie U, from Year 7, who has won first prize in her age group for composing a musical film score.
Abbie, and others from the school, submitted entries for the annual NMPAT (Northants Music and Performing Arts Trust) competition, which challenges students to compose original music for a film clip. Many were played at the competition finals, which were held on Zoom.
Abbie won the KS3 category and her fellow CTS student Liam K was highly commended.
Judges said of Abbie's entry: ''A very effective underscore that conveyed psychological tension"
"The heart beat was a neat device that shaped the music well"
"Really sensitive response – very promising! You have an implicit understanding of writing for film"
Liam received the following feedback from judges:
'You responded well to the action"
"A sensitive and grown up approach"
"It was subtle and left a lot of space for the dialogue"
Abbie said: 'I was very excited and surprised when I found out I had won the competition. Every week after school at Music Tech Club with Miss Jenkins, we would all go and work on our piece of music. I think that my composition was good, but I think I should have focused on trying to build up the layers of instruments at the beginning properly.'
Assistant Principal and Head of Music Technology, Anna Jenkins, said: 'NMPAT asked a couple of local composers, Fiona Brice and Benjamin Till to judge the competition. My Year 7 Music Technology Club worked on their competition entries during our after school sessions using GarageBand on our Mac suite. We all worked on the same clip of a local production of Macbeth. Eight of our students were shortlisted for the final and all bar one attended the virtual presentation.
'The two professional composers grew up in Northamptonshire and some of their work is quite well known as they have worked at quite high level. Benjamin Till has written music for the BBC and has also composed award winning musicals. Fiona Brice writes orchestral arrangements for various artists and has toured and recorded with several major pop and rock acts, including Placebo, Kanye West, Sugababes, Boy George, Westlife and Sophie Ellis-Bextor.
'Chris, the deputy head of the music service did a talk to begin with and then Fiona and Benjamin explained about their experiences and we heard from Screen Northants, a partner of the competition, which makes the film industry accessible for young people in Northamptonshire.
'Liam and Abigail's submissions were both premiered in the Key Stage 3 category and Abbie won and was awarded a £75 voucher. All the students who took part will get a certificate and had their names read out. The students also got to hear competitions entries from Key Stages 4 and 5 as well. Well done to William C, Logan B, Ellie-Leigh W, Duru K, Ava M and Max K for making the finals.
'We are very proud of all of you and hope you continue to pursue your musical talents as you move through the school.
'Abigail is also learning the cello at school and I hope this gives her a boost to keep going with her music. The students are very computer literate so they got their heads around the software quite quickly. The clip was quite dark, so we did workshops on dissonance and building suspense and it took them about seven weeks to complete. They all did very well and huge congratulations to Abbie and Liam. I hope they will build on this year's success and enter further competitions as they show great promise.'
Abbie's winning entry can be viewed here.
Liam's highly commended entry can be viewed here.
To see NMPAT's announcement click here.