Leadership Legacy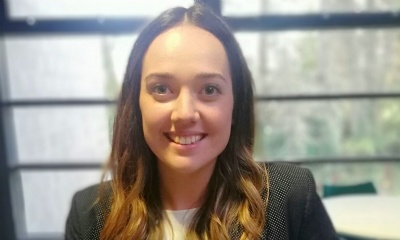 We are proud to announce that Miss McGrath (Head of Biology at Corby Technical School) has recently graduated from the SSAT Leadership Legacy Project. This has involved working alongside a Leadership Expert and other colleagues from other schools, as well as engaging with curated content, and submitting a think piece that evidenced her practice. As a Leadership Fellow, Miss McGrath has been given the opportunity to form her vision for education and shape her educational vision within an understanding of the current system. She has also considered different leadership models and been given an opportunity to see these in practice and gain insight through dialogue with a school leader.
Miss McGrath chose to focus on her passion for research informed practise to launch a 'Research in Action' Padlet to be used by teachers across the school. This is an online sharing platform where we can share articles or blog posts that may be of interest and enter into an online dialogue about these. There is also a page where teachers are able to share the outcomes from their own action research, whether this is completed as part of a professional qualification or just for personal professional development. She is keen that there is a way for all the research taking place in school to be shared with other colleagues both within school and across the trust. Miss McGrath said about the project, 'The project was a fantastic opportunity for me to reflect upon and further shape my educational vision. The peer group meetings and online events allowed me to spend time networking with other teachers and leadership experts where I was able to further develop my understanding of the current educational system and different leadership styles. I am incredibly grateful for the opportunity I was given and really look forward to implementing my findings from my think piece into the new research collaboration group.'
Following on from that work, Miss McGrath has set up an in-school research group which will be made up of a group of teachers who elect to attend a breakfast club twice a term. In the first session, a piece of research will be explored with a discussion about how we could implement strategies into our own practice. The second session will involve discussion and the sharing of findings from the implementation of the strategies over the previous weeks, discussing what has gone well and where adaptations could be made. This will then be summarised for the whole staff to read. This is an exciting new addition within our CPD programme, and we are looking forward to seeing how it grows.
Miss McGrath will now be undertaking the National Professional Qualification in Leading Teacher Development with the Ambition Hub, as delivered by the Northants Teaching School Hub. We wish her well in this further development of her leadership skills and can't wait to see the impact of her work in this area, as research has become such an important focus within our school.