Core British Values
The curriculum at Corby Technical School actively promotes fundamental 'British' values. This includes the values of democracy, the rule of the law, individual liberty and mutual respect/ tolerance for others.
At Corby Technical School each of these values are reinforced daily in the following ways:
Democracy
Students have a say in school life at the termly student forum meetings with the Principal.
Liberty
Students are actively encouraged to make choices, knowing that they are in a safe environment and also understanding that they are accountable for those choices.
Respect and Tolerance
Mutual respect is an integral part of the culture at Corby Technical School. Our RSCS lessons teach students to respect the values and beliefs of others, which extends to the whole school philosophy.
Law
Pupils understand the difference between right and wrong. They recognise that there are consequences for every choice that they make and apply this to their lives inside and outside of school by respecting English civil and criminal law.
Responsibility
We expect our students to be proactive in their learning, understanding that they are equally responsible for their learning as the teacher. Homework assignments are set for students to work independently and develops organisational skills.
The following poster is displayed in every classroom to remind all staff and students of the 'Core British Values' which are promoted in Corby Technical School: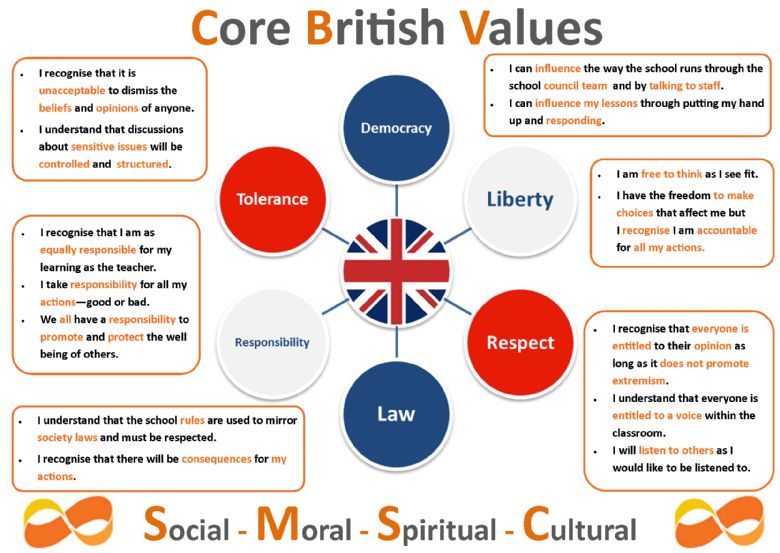 SMSC Across the Curriculum