Find out about our school
If, after going through this information, you have any further queries please contact us on enquiries@corbytechnicalschool.org
CTS Prospectus 2020
Our latest prospectus is available to view by clicking on the image, or you can download a copy by clicking on the attachments at the bottom of this page.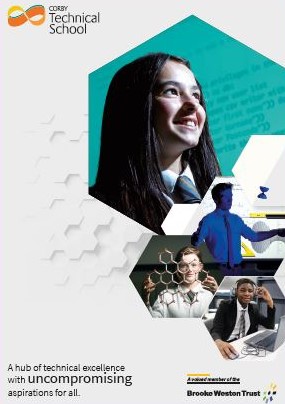 'Our Subjects' video
Find out more about our range of subjects and what our students think of them.
(If you have any difficulties viewing it please update your browser).
Overview presentation
An extensive presentation with video excerpts from Principal Angela Reynolds and Vice Principals Linda Arnold and Elizabeth James.

SEN information:
For more information on SEN and how we can help your child please view this presentation.