Library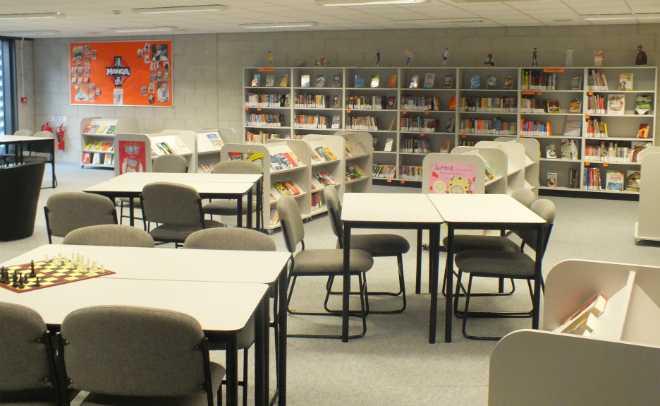 The Library has a central location within CTS and is the perfect location for quiet study and focused relaxation. The staff are delighted to help all students with their studies and aim to create an information literate, reading community.
The library has an ever-increasing stock that incorporates everything from the latest award-winning fiction to material to support the curriculum.
The Library is open before, after and during the school day.
OPENING HOURS
Monday 8.15am – 4.45pm
Tuesday 8.15am – 5.00pm
Wednesday 8.15am – 5.30pm
Thursday 8.15am – 5.00pm
Friday 7.30am – 4.05pm
A range of activities and clubs are constantly on offer, more information can be found here.
LIBRARY CATALOGUE
You can access the library catalogue at any time by clicking here. Find out how to download the iMLS app here.
You can use the library catalogue to:
check your current and past loans,
search which resources the library holds and where they're located,
access lists of verified curriculum relevant weblinks,
reserve books,
write reviews,
watch author videos and book trailers,
access further reading recommendations.
Logging In
Student usernames are swipecard numbers i.e. 34000
Staff usernames are CTS IDs (i.e. AMMK)
Your password is Library.
Passwords can be changed when you first login.
Please contact library staff if you have any problems using the catalogue.
Video Guide
Click here to watch a video guide to using the catalogue.
INTER-LIBRARY LOANS
We are delighted to offer CTS students the opportunity to borrow resources from Corby Business Academy Library, a Brooke Weston Trust school.
Parent permission letters must be completed first; these are available from CTS library.
To search CBA Library's catalogue please click here.