Principal's Welcome
Welcome to Corby Technical School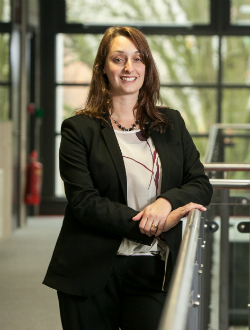 The opening of Corby Technical School in September 2012 marked an exciting chapter of education for Corby.
Since December 2013, students have studied in our brand new building on Cottingham Road. Built to the high standards of the other Brooke Weston Trust Schools it is a modern learning environment with a range of high quality facilities.
In May 2014 we received our highest accolade yet when we were awarded the top Outstanding grading by Ofsted in all four areas of pupil achievement, quality of teaching, behaviour of pupils and leadership.
Every aspect of the school was highly praised; from students' progress and their attitude to learning to teachers' abilities, lesson planning and their expectations of students.
We were also honoured to receive a visit from Prime Minister David Cameron in September 2015 who gave an assembly to all our students and said our school was a great new school. Mr Cameron was accompanied on the visit by Education Secretary Nicky Morgan who was visiting our school for the second time in less than a year.
Students who join us will be part of a close-knit school community and will thrive in an atmosphere where they feel safe, confident and are supported in all aspects of their education.
The curriculum at Corby Technical School offers a broad range of subjects but with a strong emphasis on the development of technical knowledge and understanding.
Our primary aim is to provide a learning environment that will inspire students and equip them for careers within technical fields such as: engineering, architecture, computing and electronics.
Students and staff alike have the common purpose of success and achievement. Our aim is to develop confident learners, who take ownership of their learning and are proud of their achievements.
Angela Reynolds – Principal of Corby Technical School