School Performance
KS4
October 2017 Unvalidated Published Performance:
Progress 8 - 0.02
Attainment 8 - 47.2
Percentage of students achieving Grade 5+ in English and Maths - 45%
Percentage of students entered for the eBacc - 64%
Percentage of students achieving the eBacc - 23%
Corby Technical School had its first set of unvalidated results & data published in October 2017. The unvalidated data can be found by clicking here.
The results will be validated in January 2018.
Destinations
100% of our students either went on to Sixth Form, Higher Education or Vocational studies. Please see a breakdown below of the students destinations: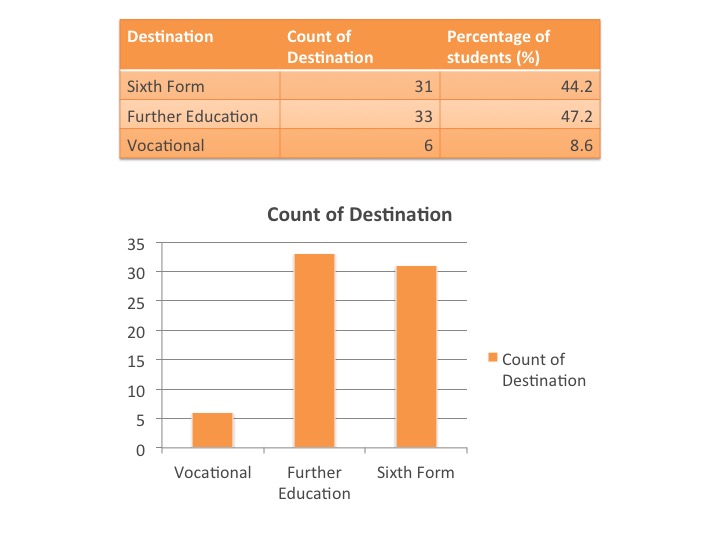 KS5
We have not yet had any KS5 examination results.