Sixth Form Student Leadership
At Corby Technical School, student leadership plays a vital role in developing the necessary leadership qualities and skills to thrive in the workplace. Not only does it benefit the student, but also the school community as each role is specifically designed to act as a soundboard for student voice.
For the 2022-23 academic year our student leaders are:
Carmen
" I'm currently taking Physics, Maths and English, and in year 12 I also did an EPQ. Post-18, I'm looking to study astrophysics at university. During my time as a Head Student, I hope to help the community and make the school a more enjoyable environment. "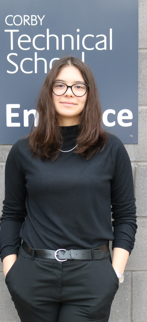 Drew
"Hi, I am Drew and I joined the sixth form in September 2021. I am currently studying Maths, Engineering and Physics. My goal post-18 is to start a degree apprenticeship at the Dyson Institute.
I wanted to be a student leader to help develop my presentation and leadership skills so that I have more to talk about at interviews and on my CV. As Head of Events, I want to make everyone feel included in activities both in and out of the school, whilst ensuring they are interesting and fun for every student."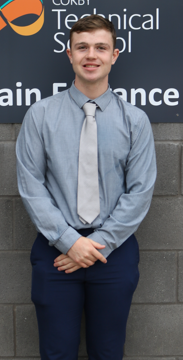 Josh
"Hello, my name is Josh. I am an external student and have spent just over a year at CTS. I currently study Maths, Computer Science and Physics which ties into my future career - Computer Science. My ambition to be a student leader stems from my desire to constantly improve in my own abilities, alongside improving the quality of other students' time at school. I hope in my role I can set up my successor well and implement ideas from the most important group in the school, the students."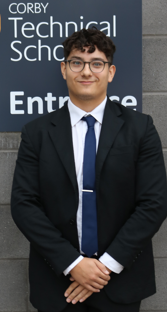 Oscar
"I'm Oscar, I joined this school in September 2017, and the subjects that I study are: Applied Science, English, and Travel and Tourism. Post-18, I am planning on either going to the University of Northampton or a university in London to study Policing, but my main focus is on ANPR (a highway unit). I have decided to take the role of Head of Communications because this is something that I feel passionate about, and I have been told that I am good at. I hope to achieve excellent communication skills and act as an ambassador for the school."