Useful Links
Whether you are looking to study at university or college, go into full-time employment or start a full-time apprenticeship, we have information on this page to help you take your next step.
Careers Advice
The websites below offer a variety of information, advice on guidance to help make a decision on learning, training and work to to help you achieve your dream careers.



University
If you are interested or are applying to studying a degree at university and need information about applying, funding and more, then click on the various links below.
Not going to university
If you're not going to university. Click on the link below to find apprenticeships, college courses or work experience to start building your future.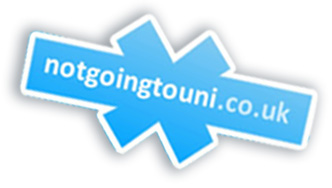 College
There are a number of colleges within the area that offer a wide range of courses. Click on the links below to view just a few.


Apprenticeships
Apprenticeships combine work with study. During an apprenticeship you will often work for a company whilst also attending college to study a related subject. The course usually takes 1-3 years and you will finish with an NVQ or BTEC qualification. Click on the links below to find out more about apprenticeships and search for available apprenticeships.
Click here for Parent Information booklet about Apprenticeships
Click here for This month's parent pack full of current information about apprenticeships
Explore Careers
Click on the links below to explore a range of careers and find out more about working in the differnt industries.
Volunteering Opportunities
Click on the link below to view the UK's national volunteering database. There are over 1 million volunteering opportunities, which make it easy for anyone to volunteer in their community.